Super Sic Bo
Have you ever played Sic Bo? Here at Teen Patti Stars we present to you Super Sic Bo! It's a more thrilling and engaging version of the classical game that will sure make you feel super.
What is Super Sic Bo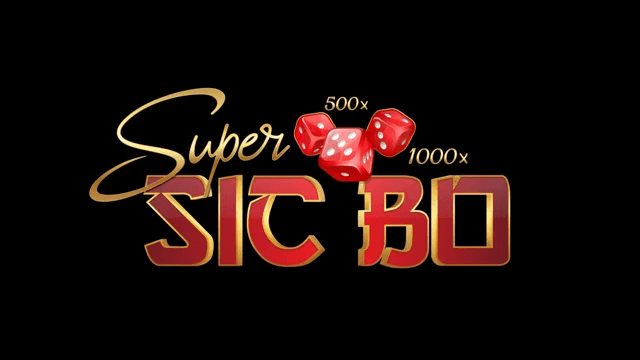 Super Sic Bo is a live dealer casino game that modifies the traditional Sic Bo game, a popular dice game in Asia particularly in gaming establishments. This game is carried out with three conventional six-sided dice, and its objective is to accurately predict what will come out of the dice roll. Super Sic Bo, on the other end of the spectrum, has introduced numerous intriguing characteristics and possibilities for betting that help make the game more vibrant and entertaining.
Why play Super Sic Bo
Just like the traditional Teen Patti game, there are a plethora of reasons for you to start playing Super Sic Bo
Higher thrill: The introduction of a multiplier that is unpredictable to Super Sic Bo amplifies the game's adrenaline and randomness. This may result in significantly greater payouts to make each round more exciting for participants.
A number of betting possibilities: Super Sic Bo, like regular Sic Bo, encompasses an assortment of betting alternatives. Players can place bets on specific numbers, combos, and totals, among other possibilities. Players may vary their tactics and risk levels by employing various kinds of bets.
Live Dealer Experience: A range of Super Sic Bo games are provided with a live dealer. This implies that real-world dealers can regulate games through live video broadcasts, allowing players a more comprehensive and engaged gaming experience. The Live Dealer system adds an interpersonal component to the game, allowing players to take part more actively.
Authentic gameplay: the addition of random multipliers, in addition to the overall layout of Super Sic Bo, seek to provide a fresh and distinctive take on conventional dice games. Super Sic Bo might be interesting to those who admire playing around with novel variants of the traditional casino game.
Greater potential payouts: Unpredictable multipliers in Super Sic Bo could result in greater rewards for certain bets. The game's possibility of bigger payouts may appeal to players who are looking for an opportunity of winning big.
How to play Super Sic Bo
The Super Sic Bo game includes betting on the outcome of three conventional six-sided dice rolls. Games with live dealers are frequently played, providing dynamic and convivial components to the playing environment. Here's how to play Super Sic Bo step by step:
Join a Super Sic Bo Game:

Search for Super Sic Bo in online or offline casinos.
The game is available via the casino's gaming platform.

Place Your Bets:

When the game starts, you'll have a certain amount of time to put your bets.
Super Sic Bo provides a number of betting choices. Typical bets include:

Betting on a specific number (for example, roll contains 4).
Betting on the result of three dice rolls.
Betting on an assortment (for example, a certain number pair).
Small sums (4–10 total) or high sums (11–17 total).
A wager on a certain triple (all three dice indicate the same number).

Consider Random Multipliers:

The addition of random multipliers constitutes one of Super Sic Bo's distinguishing features.
A random multiplier is likely to be added to a certain type of wager before each round, boosting the payout for that bet.
Keep in mind that multipliers, because they are arbitrary, add unpredictable components to the game.

Confirm Your Bets:

After you've chosen your bets, make sure to confirm them before the betting time finishes

Watch the Dice Roll:

When all bets have been placed, the live dealer rolls three dice.
The outcome is determined by the outcome of the roll.

Receive Payouts:

If your wager wins, you will earn a dividend depending on the game's odds and any multipliers that were used.

Repeat or Exit:

Depending on the outcome, you can either put a fresh wager or exit the game in the following round.
Rules for playing Super Sic Bo
The rules of Super Sic Bo are straightforward. The game takes place on a conventional Sic Board game, however it incorporates some novel elements, which include random multipliers. The basic rules of Super Sic Bo are as follows:
Objective:

The fundamental objective is to anticipate what will come out of three typical six-sided dice rolls.

Random Multipliers:

Every multiplier is applied to a certain stake before every round. This multiplier can significantly boost the possible payout if you win the bet.
The multiplier is determined at random and might change from round to round.

Placing Bets:

Before rolling the dice, the player gets a set amount of opportunity to gamble.
You can place a wager on one or more outcomes.

Dice Roll:

The live dealer is going to throw three six-sided dice at the conclusion of the betting time.

Outcome Determination:

The outcome is decided by the sequence of numbers on the three dice.

Payouts:

Victory bets are paid out based on the game's odds and any multipliers that might have been utilized.
The amount of the payout is determined by the kind of bet and the probability of occurrence.

Repeat or Exit:

Depending on the outcome, players can put fresh bets or close games in the next round.
The key point to keep in mind is that Super Sic bo is a game of luck, similar to games like Car Roulette, and there is no way to affect the results of the dice roll.
Betting Options
Super Sic Bo has a number of betting choices. Common bets include:
Certain numbers: placing a wager on any amount of specific numbers that are shown on the dice.
Total: Place a wager on the sum of three dice.
Combo: Place a bet on a certain combination of numbers (for example, 3 in a pair).
Big or small: wager whether or not the final score will be "Big" (11-17) or "Small" (4-10).
Specific triple: wagering on a particular triple (for example, three-fifths).
Any Triple: The same amount will appear on all three dice, however it does not happen to be a specific number.
Double Bets: Bets on a certain number appearing on two of the three dice.
Odd/Even: Place a wager on whether the total of the three dice will be odd or even.
Combination bet: Bet on different numbers, pairs, or triples that appear on three dice.