Welcome to Teen Patti Stars! We've always believed that games become even more fun with friends. Enjoy a long and intense gaming with our Invite Friend Bonus.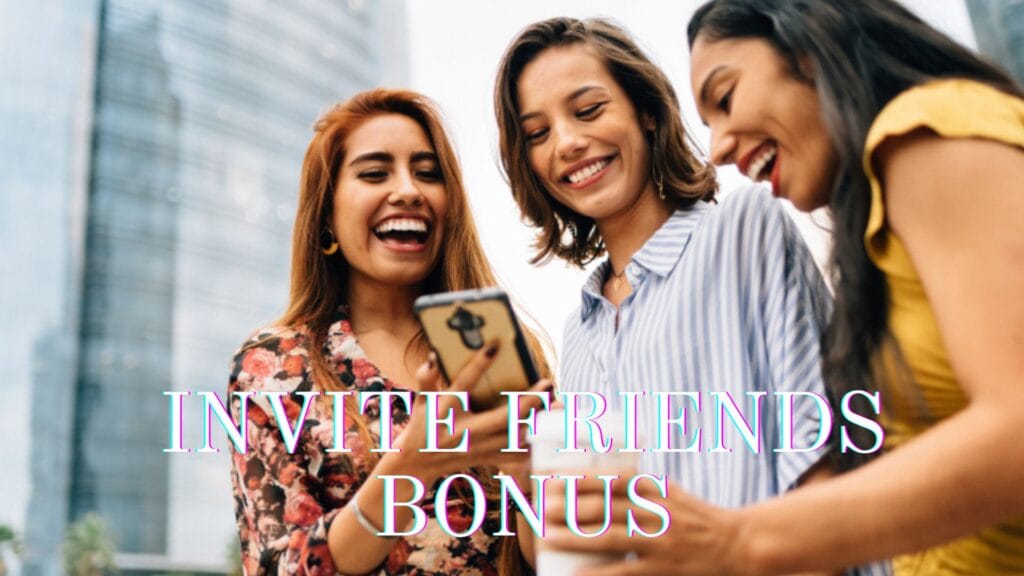 Introducing the R.S 1800 Invite Friend Bonus
Here's a thought – why play alone when you can bring your friends and earn rewards? Let's dive deeper.
1. Easy Invites, Big Rewards:
When your friend joins and deposits R.S 1000, your account gets a cool R.S 500. Just like that!
2. Bet & Benefit Together:
Every time your friend places a bet of R.S 9999, you score R.S 100. It's that simple!
What's in it for Your Friend?
Sharing is caring. And we ensure your friends aren't left out.
Quick Start Bonus
If your friend gets started by betting or depositing money within their first 24 hours, they'll bag a special bonus. Everyone's a winner here!
Make the Most of It
A few tips to enjoy this offer fully:
Choose Wisely
You can enjoy bonuses from up to three friends. So, spread the word and choose your closest gaming buddies!
Understanding Rollovers
Heard of rollovers? It's easy. If you get a deposit bonus, play bets three times that bonus amount before you withdraw it. For the betting reward, bet twice its amount. Play a little, earn a lot!
Fair Play is Fun Play
Playing should be fun and fair.
Keep it Honest
Tricks or cheats? That's not our game. Stick to the rules, or accounts might get closed. Let's keep things clean and enjoyable!
Need Assistance? We're Here!
No matter the question, we're here to help.
Friendly Support
Confused? Curious? Just want to chat? Our customer service team loves hearing from you. Don't hesitate to reach out.
It's Time to Team Up!
Share the fun with your friends, dive into your favorite games, and enjoy the bonuses together on Teen Patti Stars!
FAQs (Frequently Asked Questions)
1. What is the 'Invite a Friend' bonus?
When you invite friends to [Your Game or Website Name], you can earn rewards! If they deposit R.S 1000, you get R.S 500, and if they bet R.S 9999, you get R.S 100.
2. How soon do I get my bonus after my friend deposits or bets?
Bonuses are usually credited to your account within 24 hours after your friend meets the required conditions.
3. Is there a limit to how many friends I can invite?
Yes, you can earn bonuses from a maximum of three friends. So, make sure you invite your top gaming buddies!
4. What does a 'rollover' mean?
A rollover means that you need to bet a certain amount before you can withdraw the bonus. For the deposit bonus, you need to bet three times its amount, and for the betting reward, it's twice the amount.
5. Can my friends also benefit from joining?
Absolutely! If they bet or deposit within 24 hours of signing up, they'll get special bonuses.
6. What happens if someone tries to cheat the system?
Fair play is crucial to us. If anyone uses improper methods to claim rewards, their account may be closed.
7. I have more questions. How can I reach out?
We're here to help! Contact our customer service team for any further queries or assistance.